MY PHOTOGRAPHY GEAR FOR TRAVEL
If you are here, it is because you have a specific question in mind, so let's get to the heart of the matter!
What equipment accompanied me during my 10 months trip around the world?
In the presentation of the material, I focus on the photographic aspect according to my experience and my level of knowledge. It is always best to test the equipment beforehand and see what you need.
My photo gear when travelling: the basics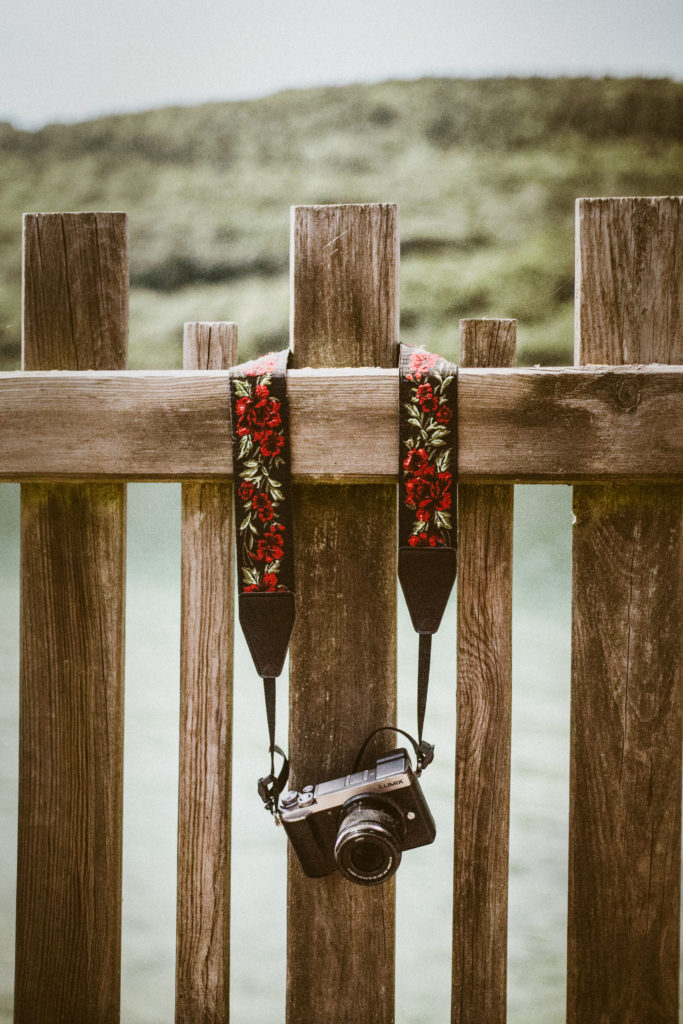 My opinion: For a first camera, I am delighted. I managed to learn quickly how to take pictures with it and to make my adjustments quickly (thanks to the "gauge"). I really like the vintage and compact look, which allowed me to put it in small bags, and not to look like a "big tourist with my big camera". I appreciate this little discretion.
The RAW mode is impeccable and I really like the colour processing which allows me to retouch the photo as I wish. The quick access to the memory card and battery is a real time saver when changing them. I like the fact that I can charge the camera directly or remove the battery and charge it separately. The screen is partly tiltable (towards the sky), which is very practical but I would have liked to be able to rotate the screen sideways. It's quite resistant (rain, dust, sand, shocks), it didn't have an easy life and to be honest I'm very happy to see that it held well! The Wifi mode is very handy to connect your phone and take pictures remotely in WIFI mode or transfer your pictures to it.
Sensor : BSI CMOS 20.3 Mpx, 4/3
Stabilisation: No
Viewfinder: Electronic
Display: 7.5 cm, LCD, 1240000 dots, 3/2, Multitouch
Sensitivity: ISO 100 – 25600
Video mode: 4K UHD (3840 x 2160 px), FHD (1920 x 1080 px) pixels, 30 fps
Type: Micro 4:3
Release date: 2018
The camera on the Panasonic website: here
The complete test by Les Numériques: here
The FNAC pack Camera + 3 lenses: here
I had bought my camera in a pack that included 3 photo lenses :
Lumix G 25 mm / F1.7 ASPH 

Lumix G VARIO 12 – 32 mm / F3.5-5.6 ASPH / MEGA O.I.S
Lumix G VARIO 35 – 100 mm / F4.0-5.6 ASPH / MEGA O.I.S.
My opinion: I found it extremely useful to have 3 lenses included in the pack, it allowed me to cover all types of scenes I could encounter! The 3 lenses are quite complementary and cover portraiture, details and scenes.
Even if when travelling I sometimes regretted not having a lens that could go up to 200mm.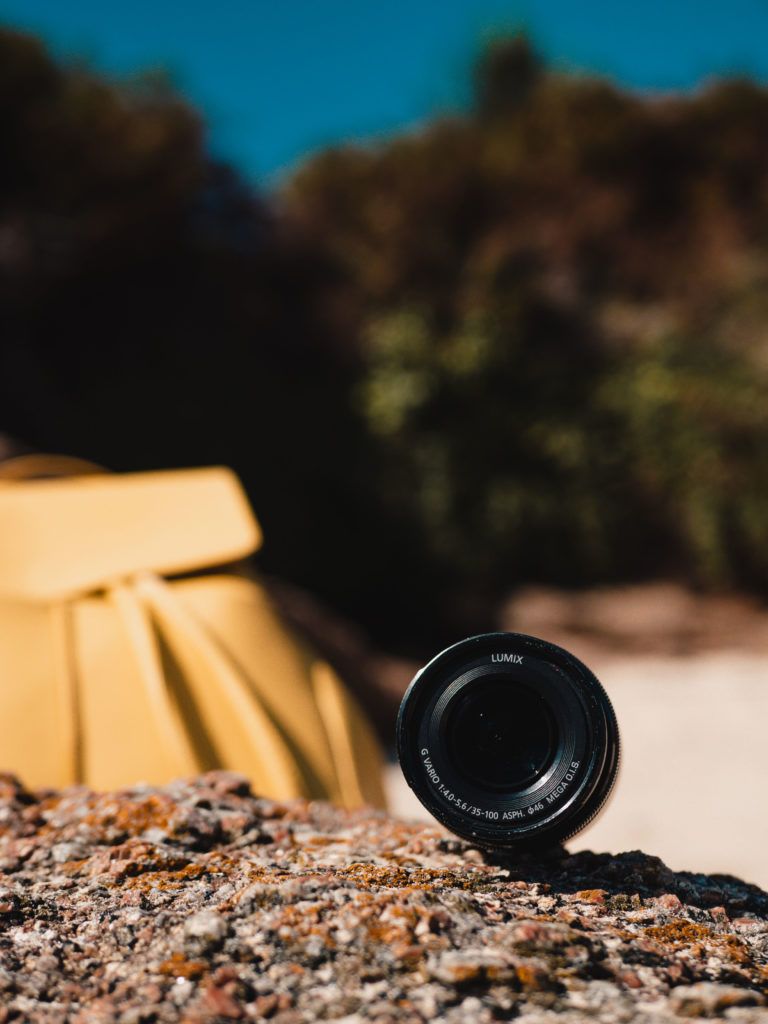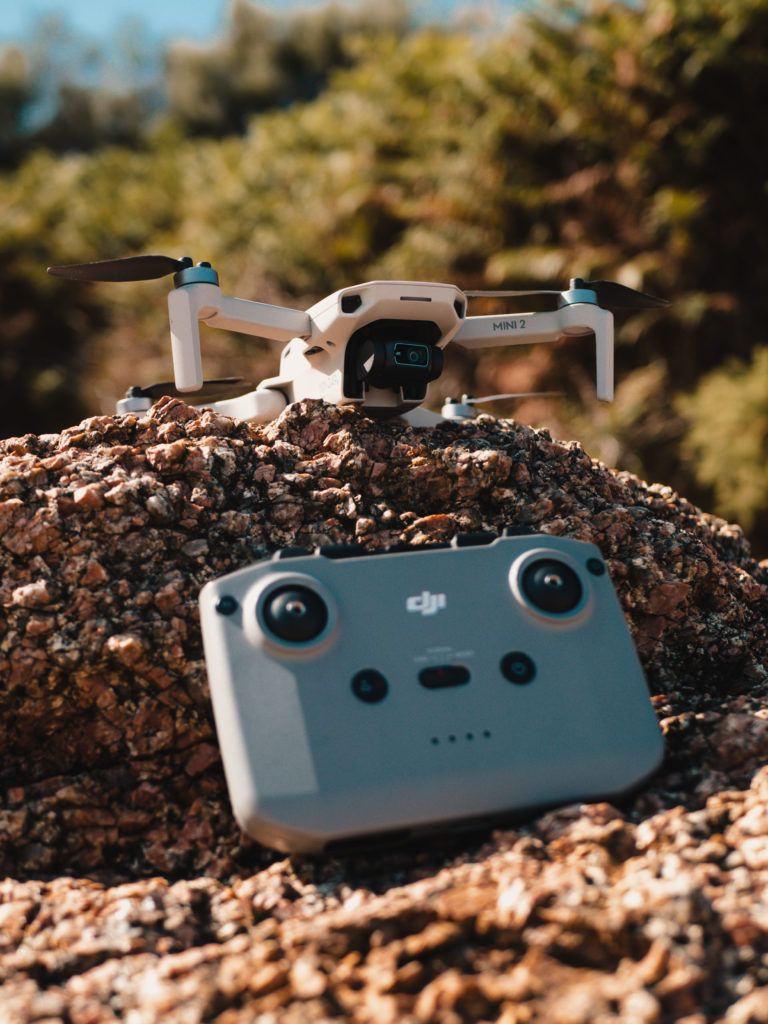 My opinion: I am very satisfied with my drone and it is really practical to travel with it due to its weight. But the remote control is still bigger and heavier. The fact that I can do HDR and RAW makes the pictures even more qualitative! The drone is quite wind resistant (but don't force it either).
The battery life is rather short. 30min in theory but 20min in practice (time to return to the site + safety margin + the beep). It would have been nice to have 1 or 2 more batteries.
Size: 13.8 cm long | 8.1 cm wide | 5.8 cm high
Weight: 236 g with battery and propellers fitted
Camera angle: 83° (24mm f/2.8 focal length in 35mm equivalent)
Sensor: 1/2.3″ 12MP CMOS
Video: up to 4K Ultra HD at 24, 25 or 30 fps
Release date: November 2020
The drone on the DJI website: here
The complete test by Les Numériques: here
My opinion: I've had Samsung Galaxy cameras for years and I've always been delighted with the quality of the photos and the rendering of the photos / videos. I find the colour processing really good and close to reality (even a little better)! The low light quality is really good for a phone and perfect for capturing sunsets! The wide angle camera module is not too bad but prone to distortion.
In short, in general I recommend the whole range of Samsung GALAXY. It is not necessary to throw yourself on the last generation, which is always a little expensive. And the battery life is really good!
NB: I started my trip with a Samsung E which I unfortunately lost. I do NOT recommend it at all. The quality was disappointing as well as the colour processing in video. And in low light really not good.
3 photo modules on the back and 1 on the front. For the modules on the back, here are their characteristics:
Main module

: 12 megapixels, 26 mm equivalent lens opening at f/1.8

Ultra wide angle module

: 12 megapixels, 13 mm equivalent optics opening at f/2.2

Telephoto module

: 8 megapixels, 76mm f/2.4 equivalent lens
Video: up to 60 fps UHD
Front module: 32 megapixels
Weight: 190g
Dimensions: 159.8 x 74.5 x 8.4 mm
Screen resolution: 2400 x 1080 px
Screen diagonal: 6.5 inches
Resolution: 405 dpi
Screen type: Amoled
Release date: October 2020
The phone on the Samsung website: ici
The complete test by Les Numériques: ici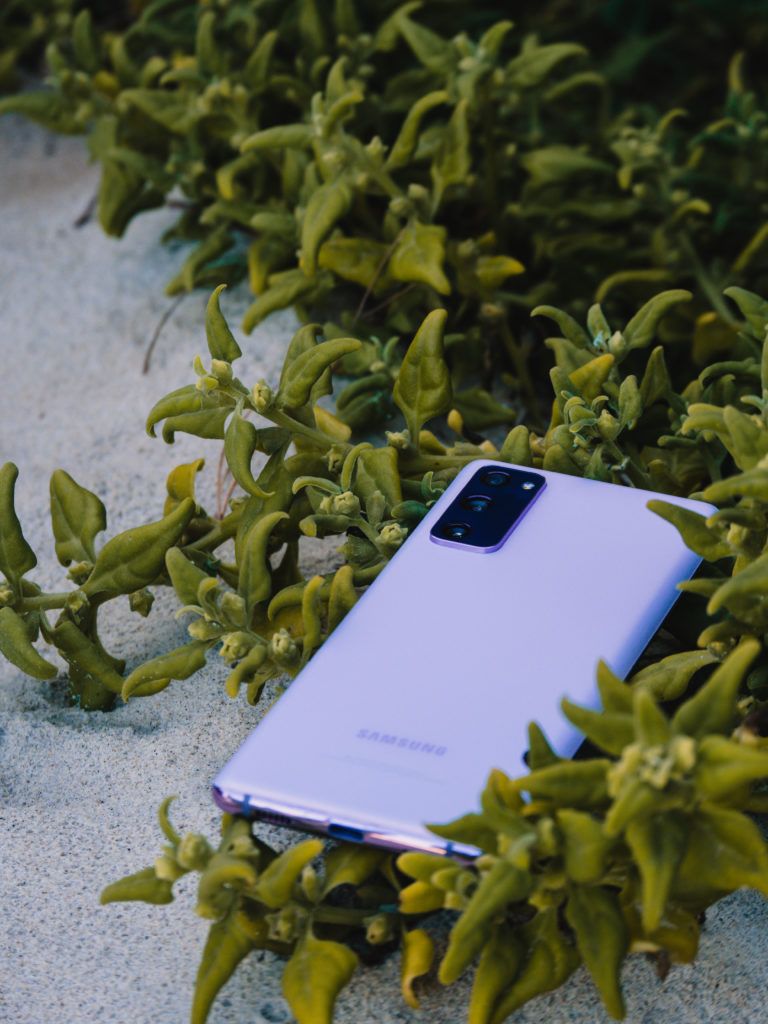 My photo gear when travelling: accessories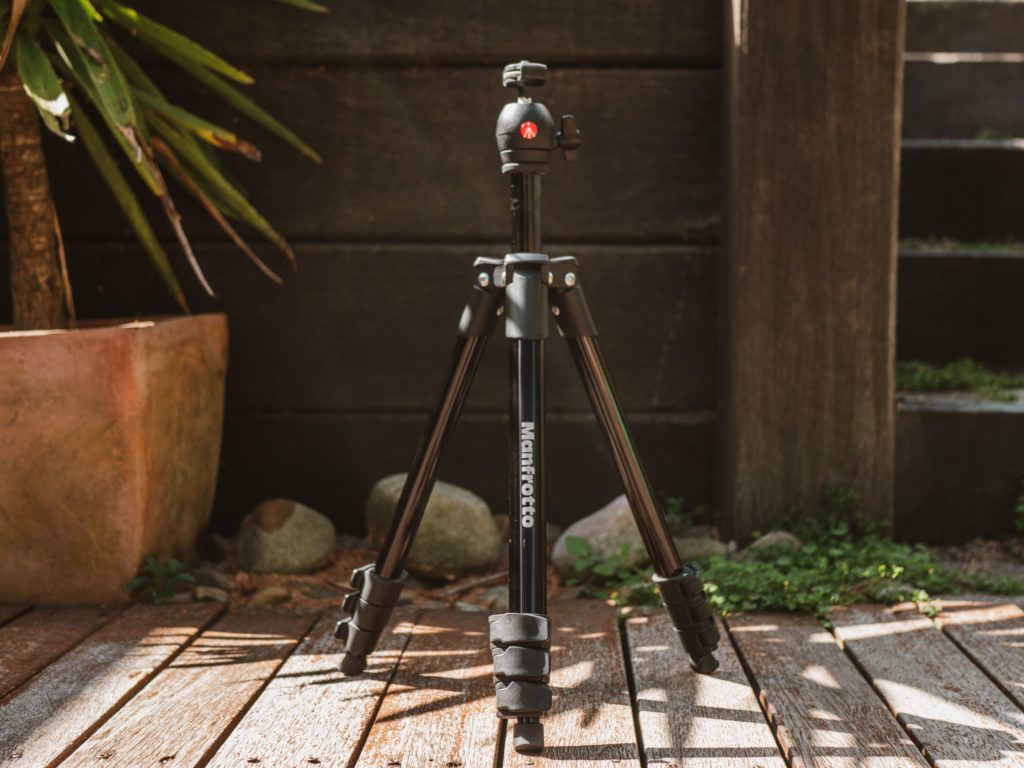 Manfrotto Compact Light Smart
My opinion: Relatively light and compact, it was easy to travel with. When I was using it, I was very happy to have it with me. Afterwards, to be honest, I didn't use it that much. But I don't regret taking it with me because I was able to take some good shots, especially when the El Fuego volcano erupted at night in Guatemala.
Weight: 0.84 kg
Maximum height: 131 cm
Closed dimension: 39.8 cm
Type of ball joint: Ball joints
Safety load capacity: 1.5 kg
The tripod on Manfrotto's website: ici
I had taken 3/4 memory cards for my camera. They are Professional 32GB, 600x Speed for the most part. I also have a "basic" one.
My opinion: I think it's more interesting to have Professional ones for speed. I would recommend having between 2 and 4 depending on your needs and the length of your trip. I often had to reformat the cards with my computer to free up space.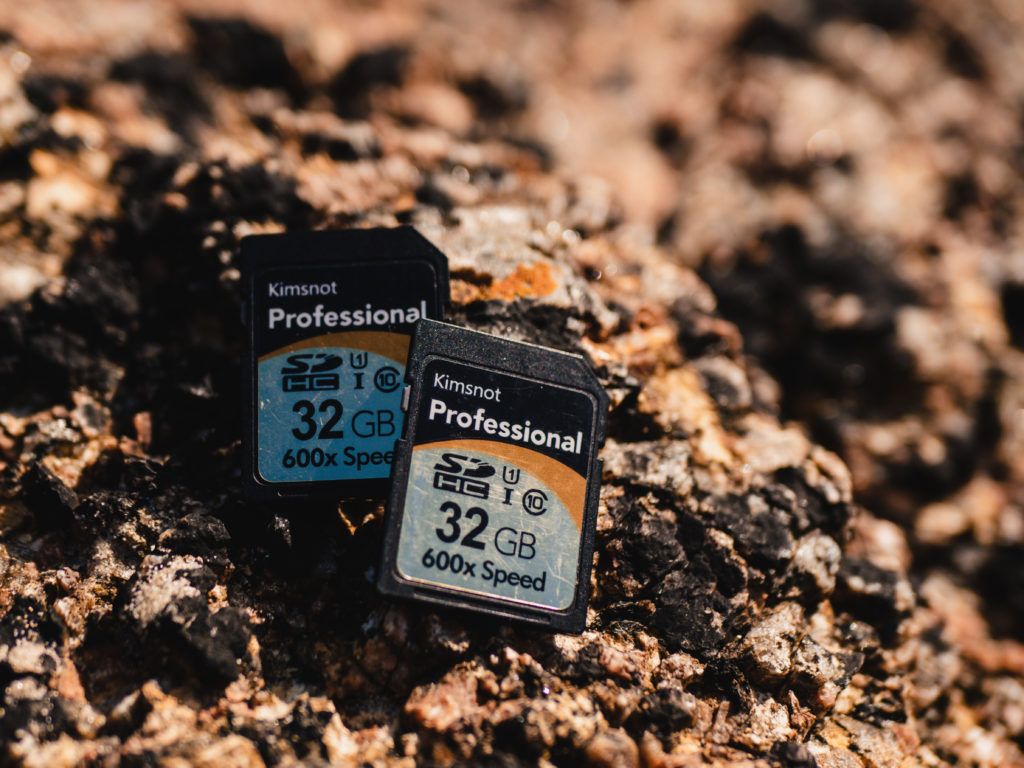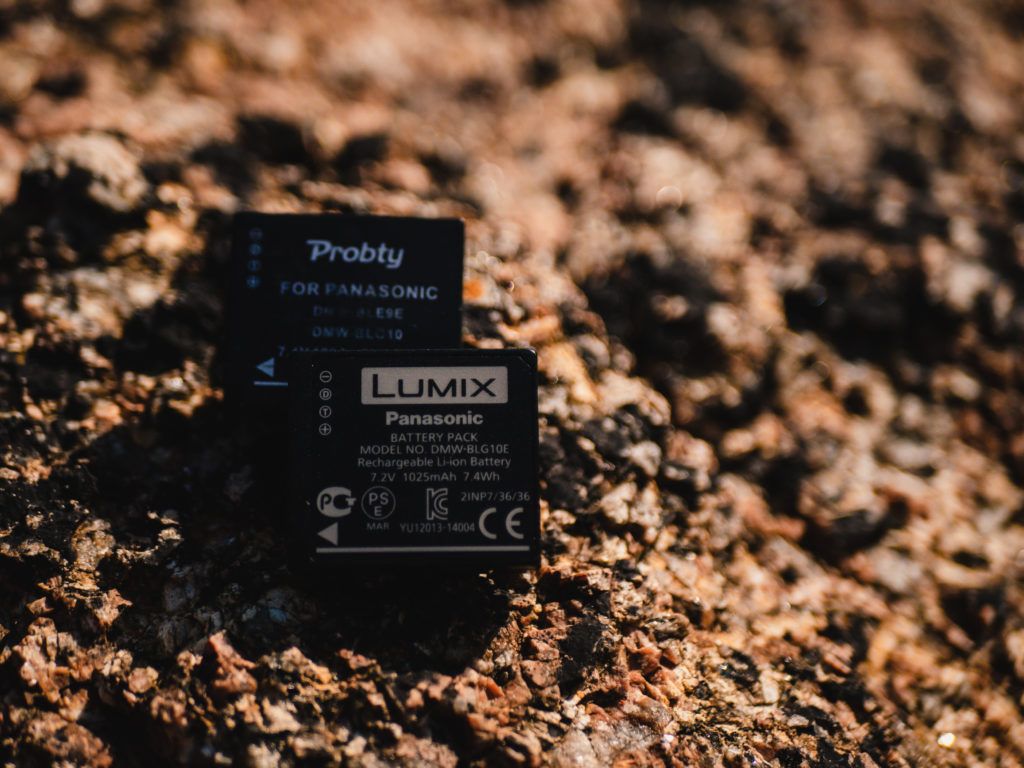 Same type as the one supplied with the camera
My opinion: The quality is normal. So I had two batteries in total. I think a third would have been better for my peace of mind and in case I forgot to charge one of the batteries the old one.
ND 2-400 x 2 (one for each type of lens)
My opinion: I had taken filters for my camera lenses, but I did not use them. But I had used them before. To be honest the quality is average. I think it's worth buying 1 or 2 very good quality ones rather than the low quality ones. Because that certainly played into the fact that I was "a bit lazy" to use them.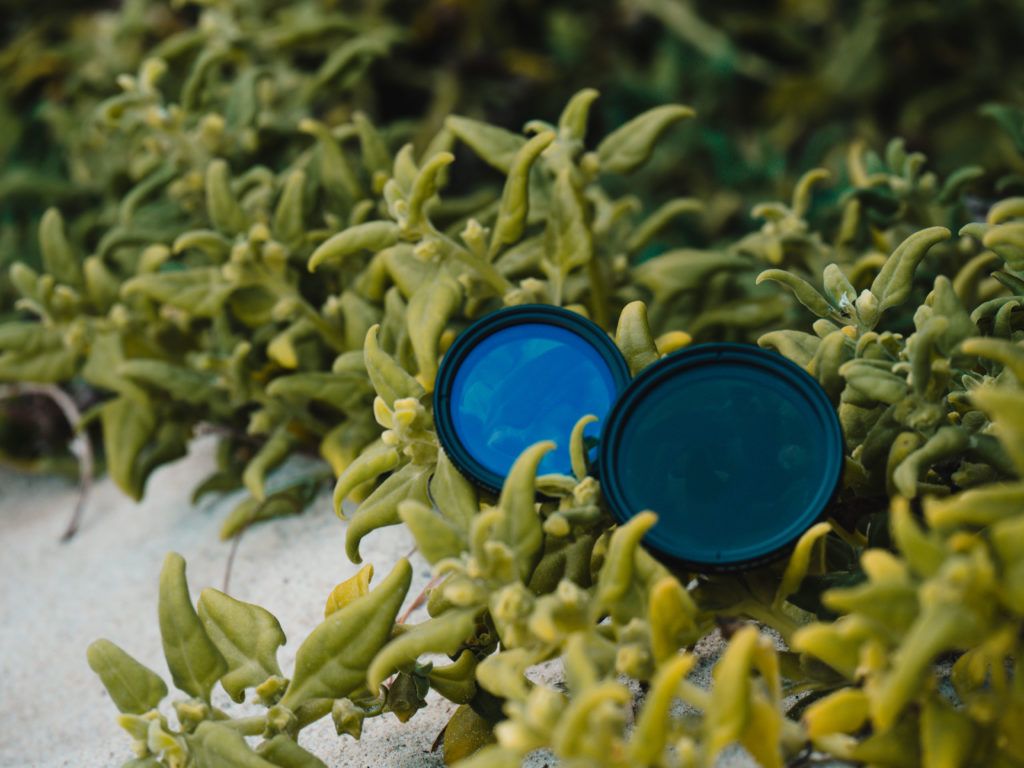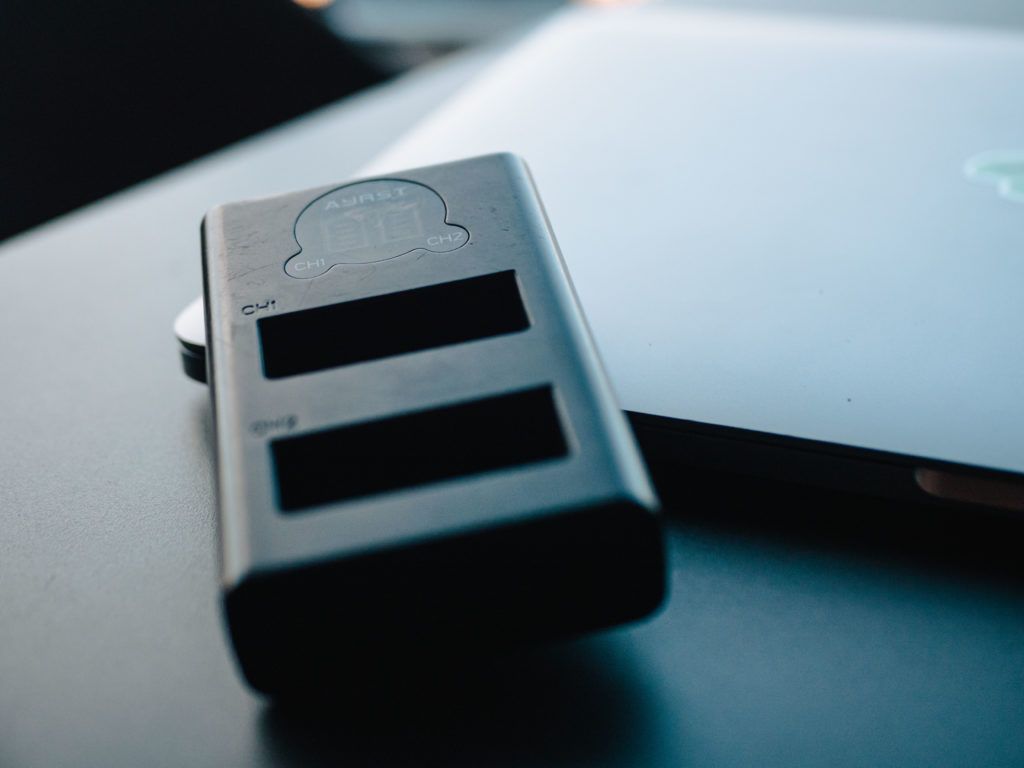 Possibility to charge 2 batteries at the same time with light indicating the level of charge.
My opinion: Very useful as I travel mostly in hostels (and therefore dorms), I could charge my camera batteries unattended by leaving the camera in my locker for safekeeping.
My photo gear when travelling: drone accessories
SanDisk - Extreme Pro - 64GB V30 A2
My opinion: I am very satisfied with the speed of the picture taking even in HDR. If you edit your photos/videos quickly enough a large capacity is not necessary. I never used more than 20% of my memory card when I was bombarding photos. But maybe it can block at the video level.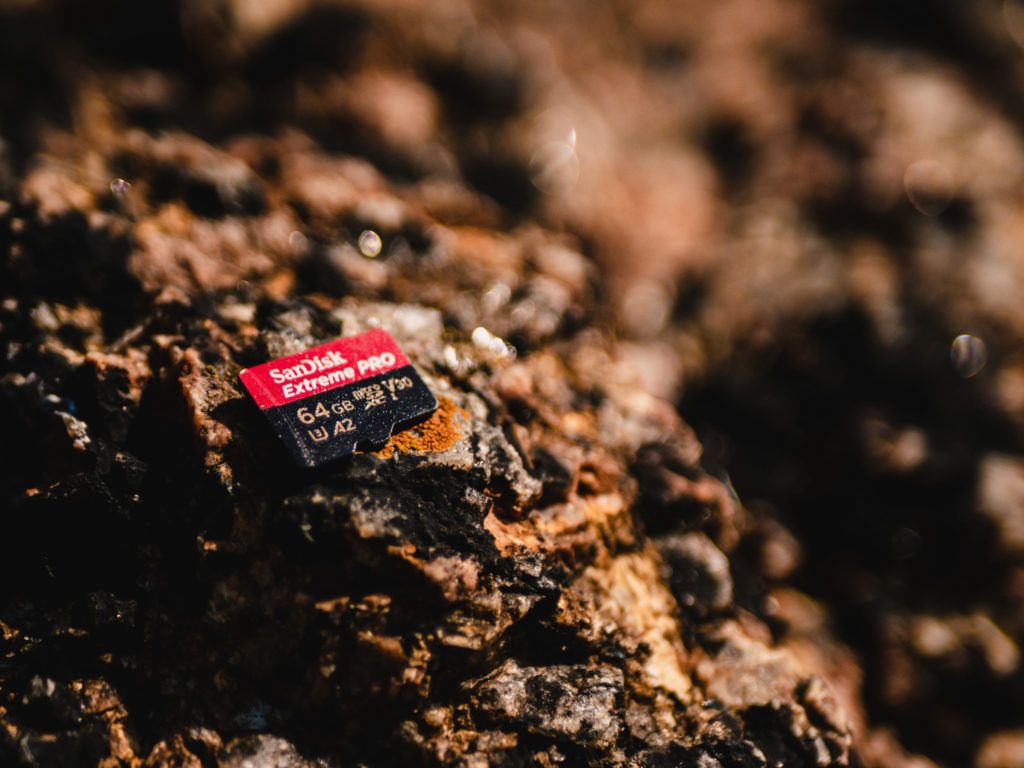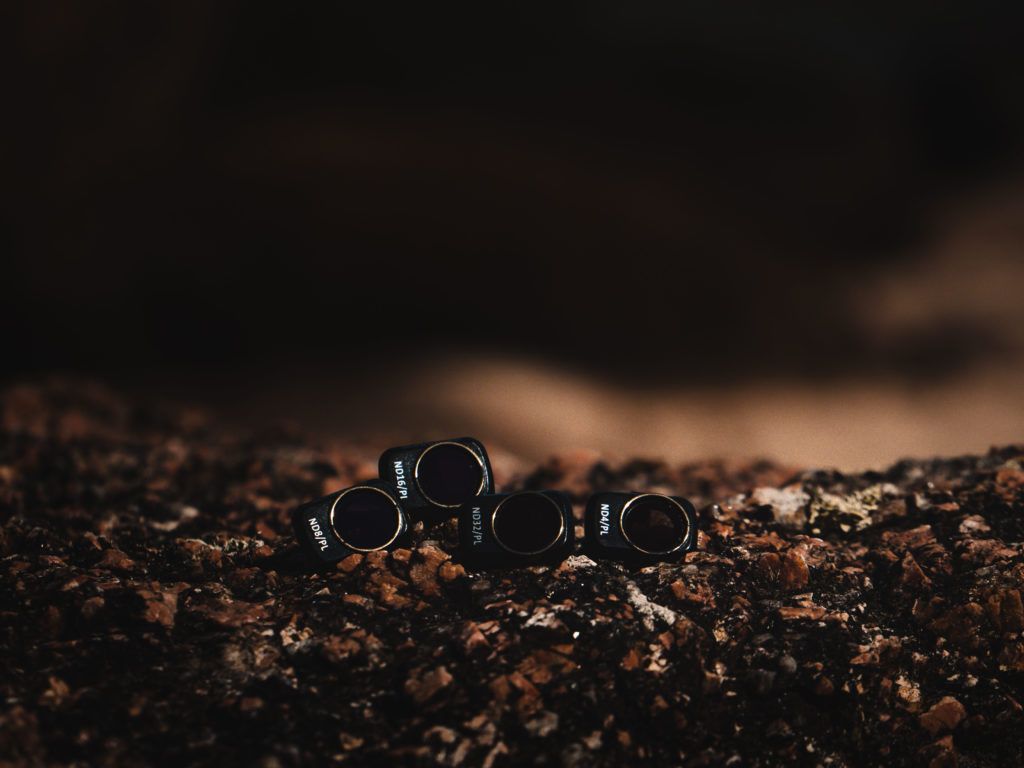 ND filter 4, 8, 16, 32
My opinion: Perfect for limiting water reflections when the light is strong and for accentuating the contrasts of the water!
DJI Mini 2 - Propellers, spare screws
In the box of the drone, there are propellers, spare screws provided with the drone. I had brought some in case I needed them. I didn't use them, but I was glad to have them in case I needed them.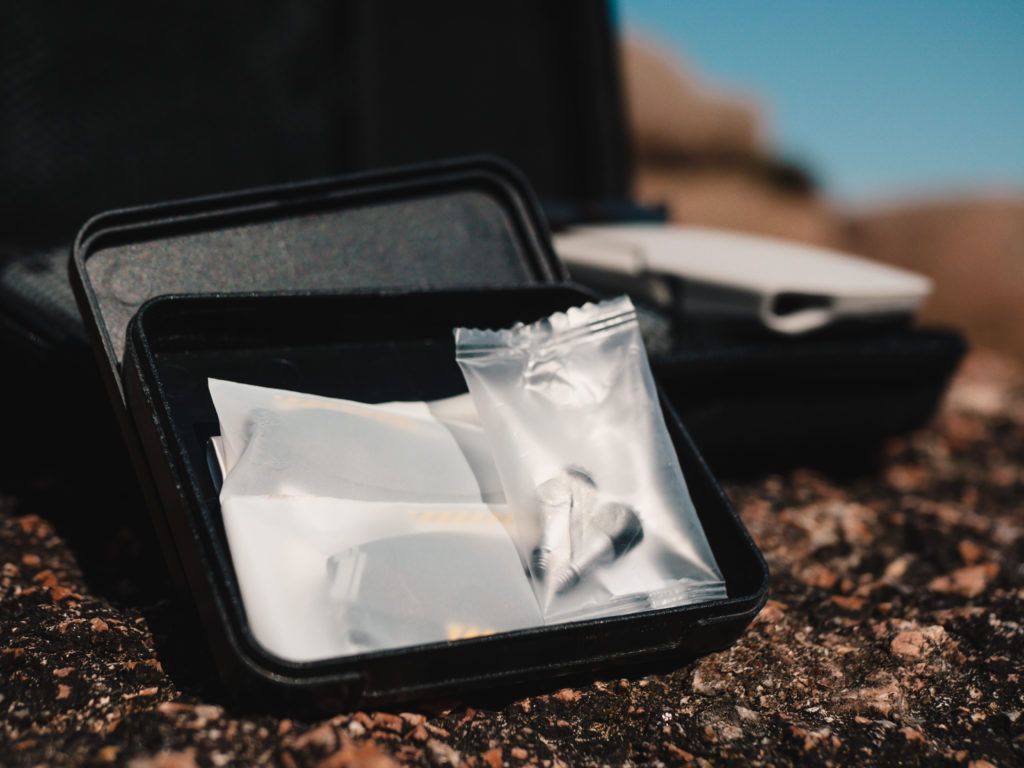 My photo gear when travelling: photo editing
Being on a long trip and liking to share my photos quickly, I decided to take my laptop with me so I could do the editing.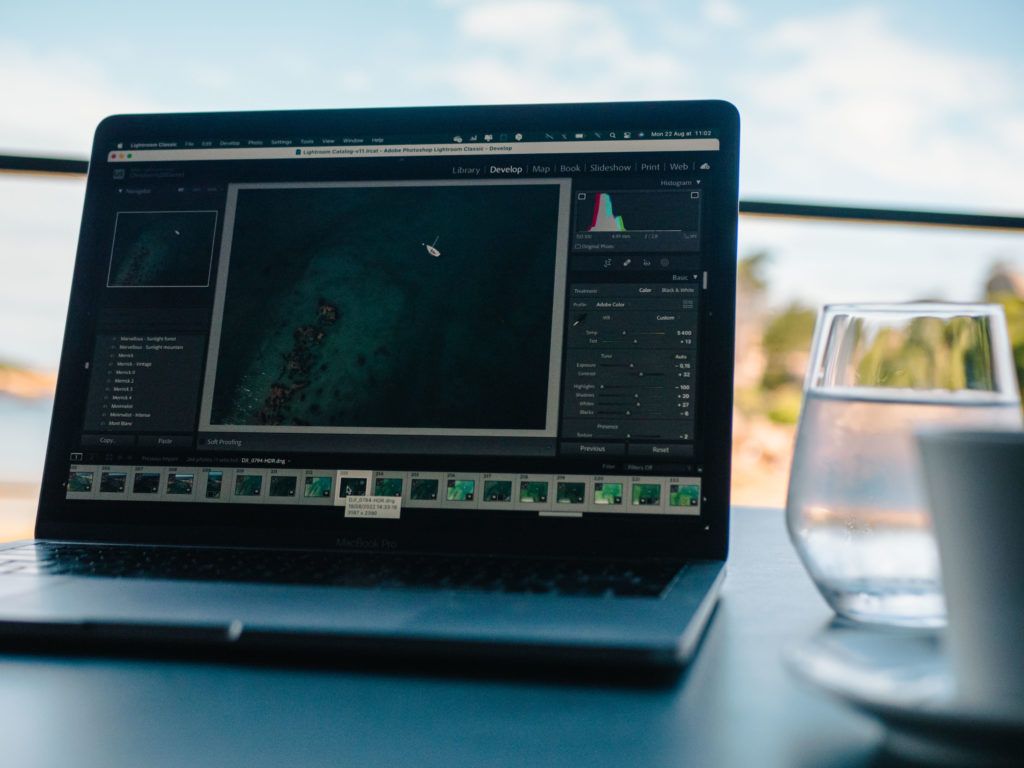 My opinion: In terms of performance, I should have taken more power to speed up the processing of photos. Otherwise, I am satisfied, it is quite light and the size is sufficient for retouching as well as to fit in my backpack. 
However, my computer is getting old (I use it daily) and the battery and connectivity are starting to fail, which has caused me some problems.
MacBook Pro (13-inch, 2019, Two Thunderbolt 3 ports)
1,4 GHz Quad-Core Intel Core i5
8 GB 2133 MHz LPDDR3
Intel Iris Plus Graphics 645 1536 MB
My opinion: I have never tried any other retouching software (apart from a few applications on my phone a long time ago). I find the software very well done and I am more than satisfied!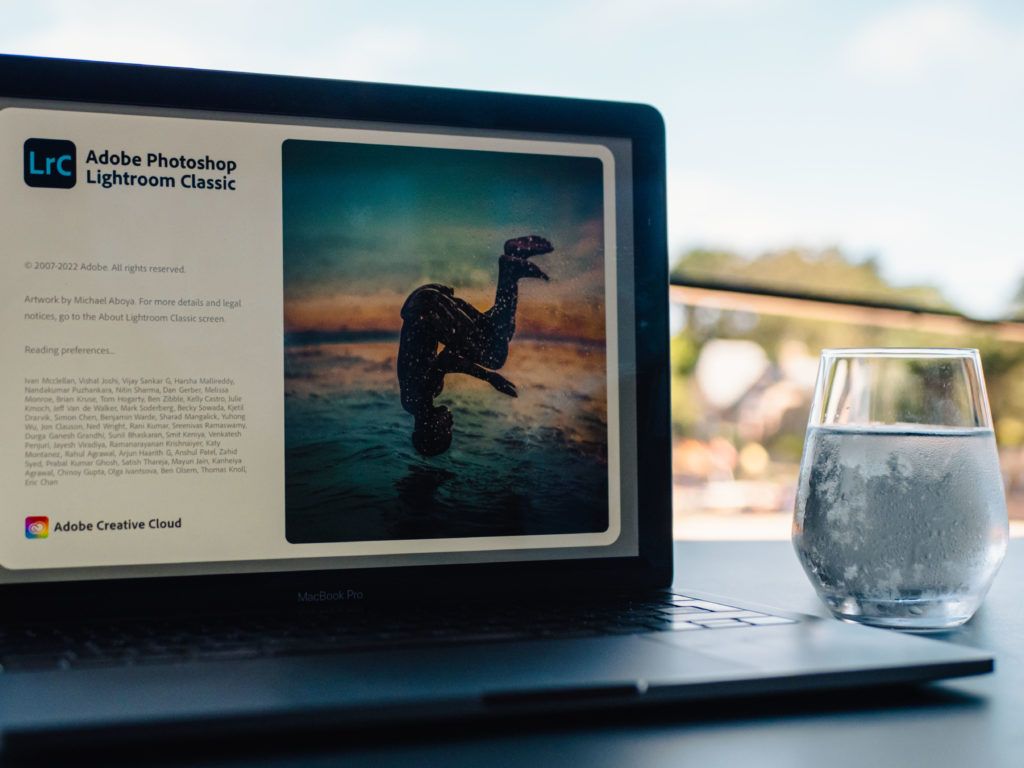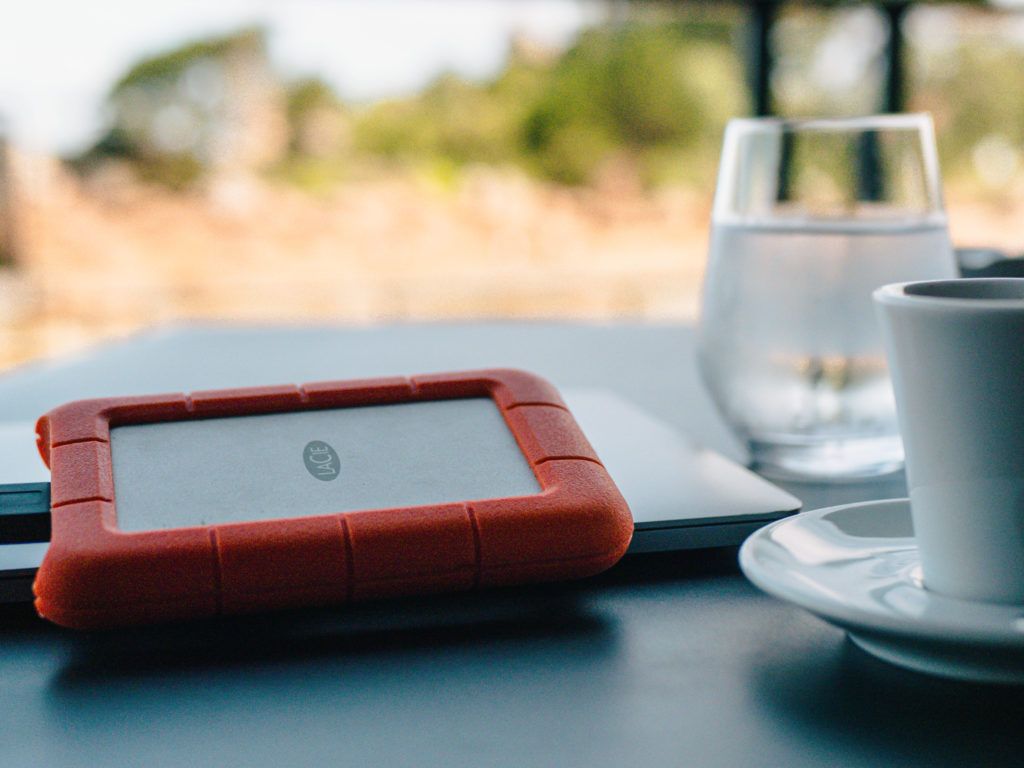 My opinion: Relatively light even if it takes a little space due to the protections. But at least I knew I wouldn't risk losing my photos and data! After 10 months of travel, I still had room on my hard drive! So I'm very happy with it!
For SD and micro SD cards
My opinion: Lightweight and did not take up much space.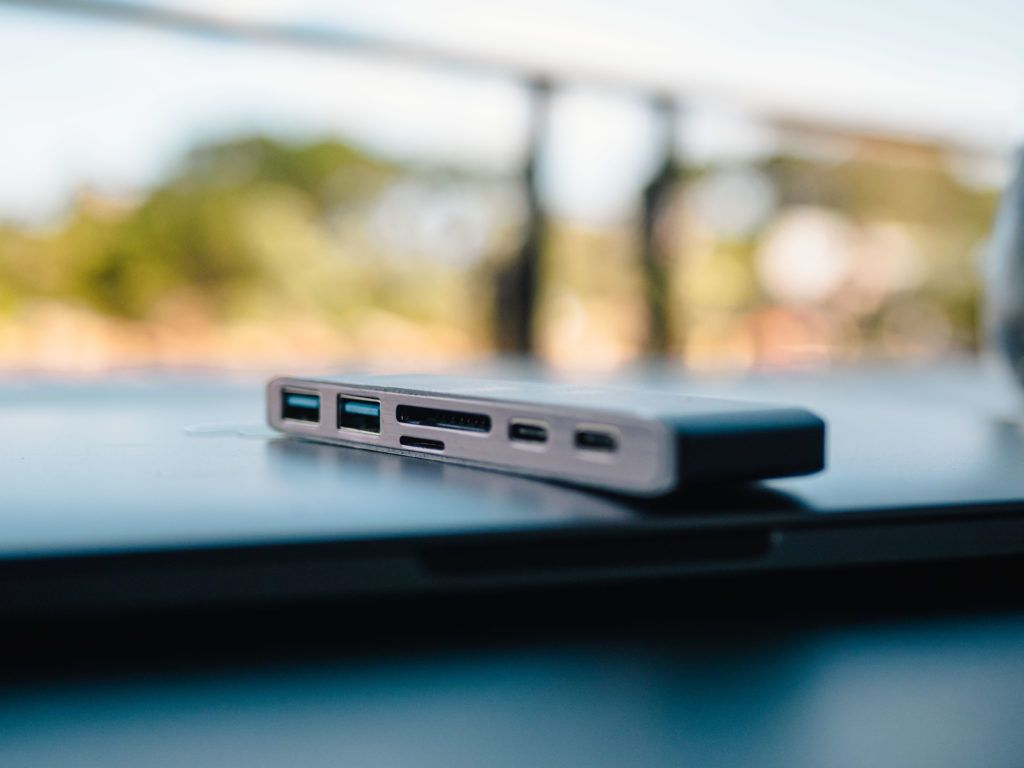 My photo gear when travelling: the complete list
Camera: Panasonic Lumix GX9
Lenses : 
Lumix G 25 mm / F1.7 ASPH
Lumix G VARIO 12 – 32 mm / F3.5-5.6 ASPH / MEGA O.I.S
Lumix G VARIO 35 – 100 mm / F4.0-5.6 ASPH / MEGA O.I.S
Drone: DJI Mini 2
Phone: Samsung Galaxy S20 FE 5G
Tripod: Manfrotto Compact Light Smart
Memory card: SanDisk Professional 32GB
1 extra battery for camera
Camera lens filter: GOBE
Battery charger: AYRST
Drone memory card: SanDisk Extreme Pro 64GB V30 A2
ND filter: SUNNYlIFE (ND filter 4, 8, 16, 32)
Propellers, spare screws
Laptop: Mac Book Pro 2019
Software: Lightroom
Hard drive : LaCie – 1TB
SD and micro SD card adapter
Did you like the article? Share it with others!